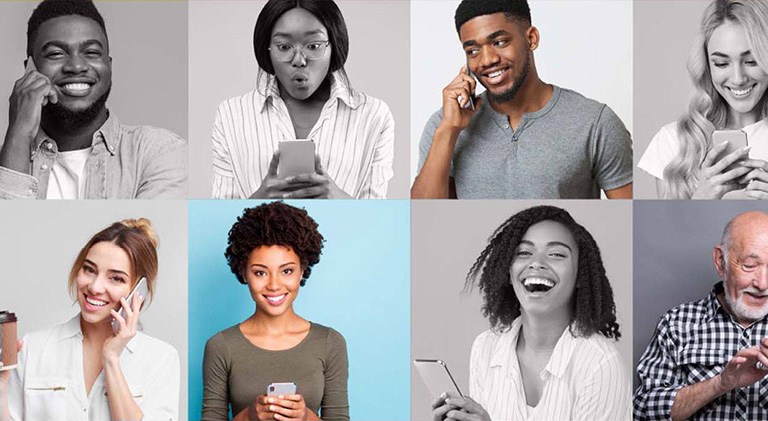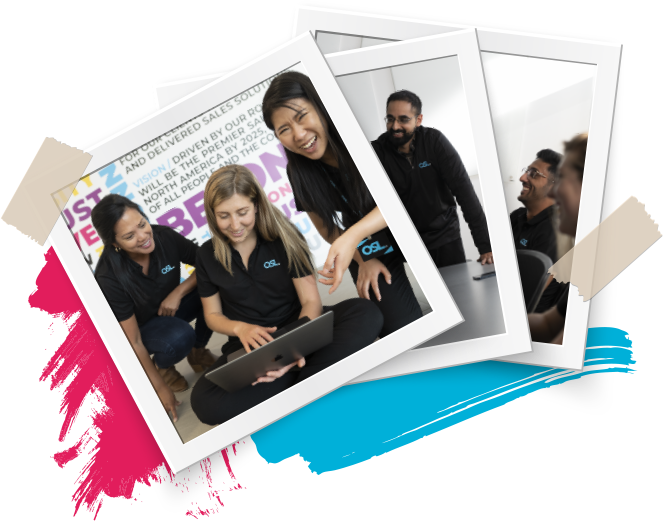 BUILDING PASSION
FOR BRANDS
Think of OSL as your biggest advocates and a seamless extension of your brand. With over 30 years of sales experience, we can deliver on your end goals with strategies that are tailormade to engage customers in long lasting relationships. The result is an immersive brand experience that empowers customers to make informed buying decisions.
WE ELEVATE BRANDS
Our everyday actions drive your transactions.
WALMART
An end-to-end retail solution across hundreds of locations that transformed Walmart Wireless into one of the largest Canadian wireless retailers.
SAMSUNG
An immersive customer interaction for Samsung Experience Stores across Canada involving a forward-thinking business strategy and dedicated in-store retail teams to carry it out.
BELL
A winning B2B, Multi-Unit Dwelling and Small Business sales strategy with an end-to-end solution for Bell Canada's field marketing team that fostered a results-driven culture.
ACE
Led the conversion of independent hardware stores to the ACE Hardware dealer network by implementing new store branding, merchandising strategies and training brand advocates.

BELONGING.
OUR CULTURE IN ONE WORD.
When people have a sense of belonging and feel supported, they're truly ready to do greater things, every day.
Belonging doesn't require us to change who we are, it simply requires us to be exactly who we are.
At OSL, we embrace diversity, equity and inclusion because we believe in creating a workplace where everyone can learn, grow and be celebrated.
JEFF
"OSL has been a long-time partner of ours extending back 6 years to the launch of our Bell and Virgin Mobile brands within the Walmart Wireless departments across Canada. From leadership to field it operates with an intense focus on driving results and we have experienced consistent growth year over year on our postpaid brands within the channel. More recently we partnered with OSL to launch the Lucky Mobile Brand at Walmart and through laser focused attention on training and field programs we have experienced explosive growth in this category across our business. Thank you OSL leadership for your continued support over the years."

Vice President, Sales, National Retail & Consumer Direct
PAUL
"We've been working with OSL Retail Services since 2018 through our relationship with two different National Retail partners, Walmart and Samsung, and I am happy to say the relationship has been very positive. Attention and commitment to the business from the OSL leadership has been second to none. This has allowed our teams to engage directly with real-time opportunities assisting us greatly in increased productivity and year over year growth."

Vice President, National Retail & Dealer Distribution
PERM
"Our company has been working with OSL for the past 7 years in two different retailers, starting with Walmart and then adding the Samsung Stores. OSL focuses on hiring the right people in order to create customer experiences and produce business growth to support the needs of their partners. They have shown they can adapt, grow, and deliver as the retail industry evolves. The OSL leadership team is responsive, creative and continually looks for ways to elevate their work force and culture, and have created strong, committed relationships with both our head office and field teams to be able to adapt to our changing business priorities, which we value in our working relationship. This overall collaborative approach has resulted in a successful partnership between our two organizations."

Vice President, Partner Retail Sales
JAMIE
"OSL has been a tremendous partner of ours over the years which is attributable to their commitment and focus on driving strong presentment of our brands within the channels they operate. Year over year the organization drives growth led by a deep partnership and joint focus on launching new programs, training initiatives, and go-to-market strategies that ensure our customers are qualified with the right value proposition and offers to deliver on the customer experience we hold so high. Thank you OSL for the long-time partnership in our business."

Vice President, Channel Sales & Experience
KEVIN
"When we began our partnership with OSL over 5 years ago, our focus was to improve our culture and grow our teams. Since that time, we've seen our Neighbour Marketing Teams expand by over 300% representing a field force of over 1,000 and growing. We've seen our culture shift and our retention significantly improve. OSL continues to be a vital partner and we value their ability to both grow and adapt in market with us. We look forward to our continued growth as partners for years to come."

Senior Vice President, Sales & Distribution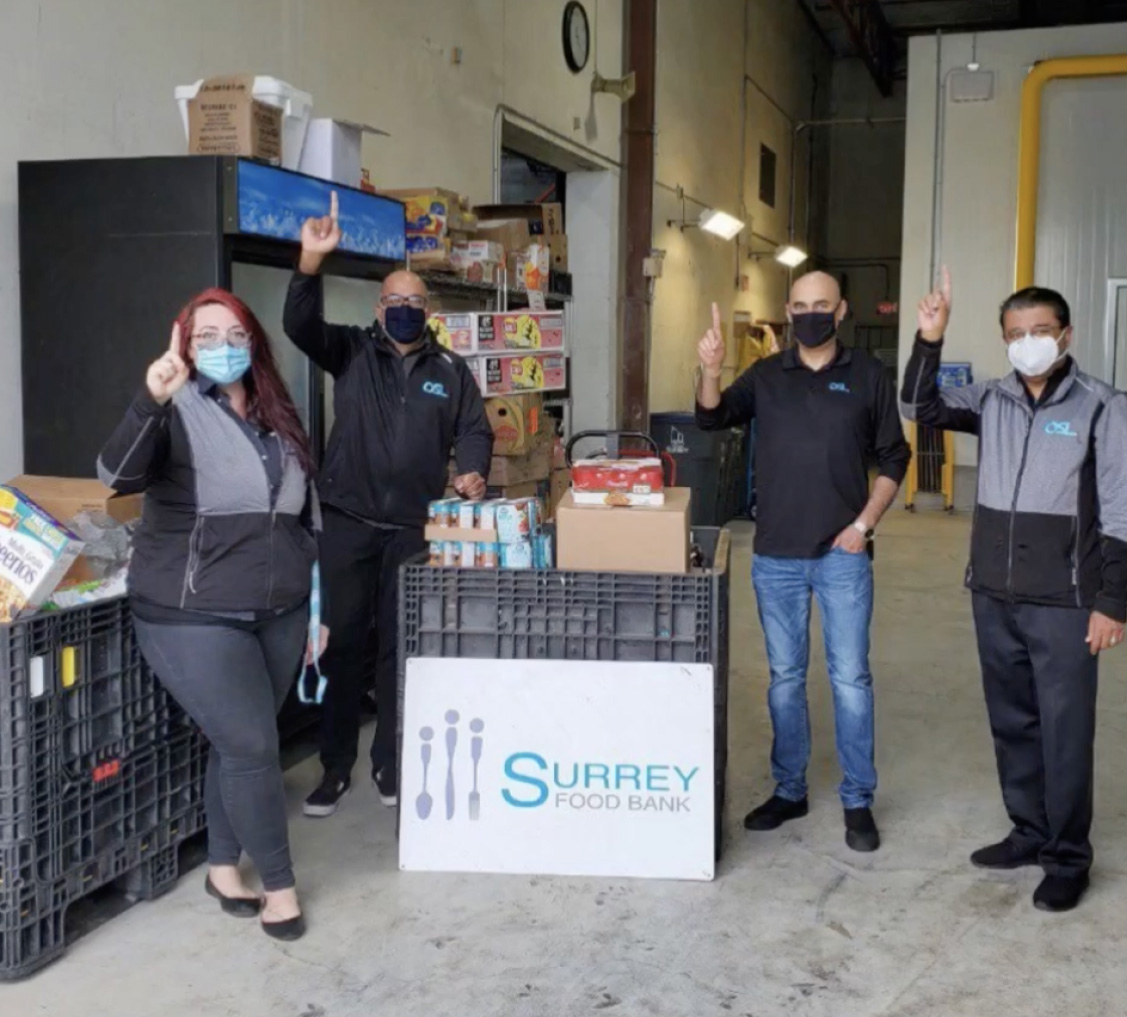 IMPACTING
OUR PEOPLE & COMMUNITIES
Doing great things extends beyond our everyday jobs and into the places where we live and work. OSL Cares is our way of making meaningful social change with programs that support people, causes and local communities.
OUR PEOPLE ARE PASSIONATE
ABOUT REPRESENTING YOUR BRAND
Recruiting the earth's most passionate people to represent
and elevate your brand is a big part of what we do. Our teams are known for delivering excellent
customer experiences that drive confident purchasing decisions.