Navigating the retail job landscape can be tough, especially if you're trying to find the best retail companies to work for. That's where we come in! OSL is a people-first company, hiring passionate employees who provide killer customer service in the retail space. We offer outsourced sales solutions for some of the biggest Fortune 500 companies in North America. At OSL, you not only get the chance to learn and grow as a retail professional but also become part of an awesome #OSLFamily and community. YOU are important. We foster integrity and respect between all employees.
We're always on the lookout for top talent across North America. Right now our Wireless and Electronics sections are growing super-fast and we could use great people like you. Curious about what OSL has to offer? Check out some of the details below!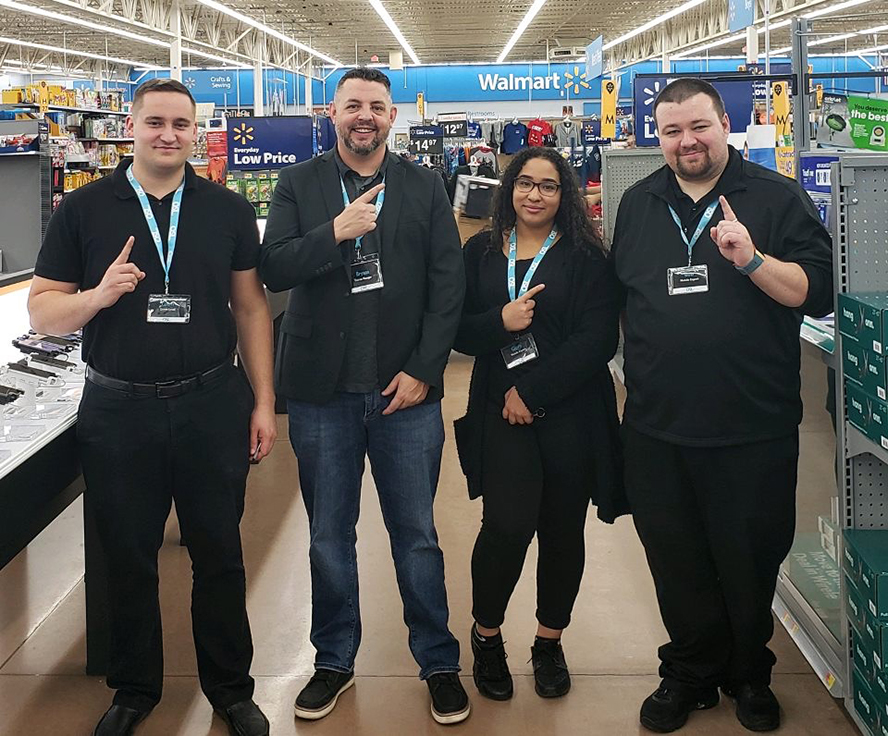 District Manager
Working with OSL as a District Manager, you'll show off your leadership skills by spearheading the operations of the in-store teams. You'll help facilitate an awesome customer experience and promote sales.
You'll work side-by-side with your team to inspire them, boost morale and productivity. Some of your key responsibilities include;
Sky rocket sales and ensure smooth operations in retail locations
Training an awesome team of Wireless Managers
Ensuring that there are proper staffing levels at all locations
Reporting to a Regional Sales Director
Managing and mentoring your team
Coming up with effective strategies to improve performance
Ensure your team hits sales targets
Want to learn more? Check out a day in the life of a District Manager here.
Wireless Manager
Is retail management your passion? Consider applying at OSL. You'll have the opportunity to sharpen your management skill by leading up to four wireless kiosks, create excellent customer experiences and super-charge sales. Other responsibilities include;
Training your team
Growing an effective sales team
Managing operations
Running your location, upsurging sales and customer satisfaction
Staying up-to-date with the latest wireless technology to help your team deliver solutions
Want to learn more? Check out a day in the life of a Wireless Manager here.
Wireless Sales Associate
If you're looking to grow into a sales wizard and customer service ninja, consider working as an OSL Wireless Sales Associate! Your responsibilities will include the following;
Working independently and with a great team
Providing top-shelf customer service
Handling inventory and merchandising
Delivering the right solutions that fits the customers' needs
Opening and closing the store
Want to learn more? Check out a day in the life of a Wireless Sales Associate here.
OSL is a dynamic company that offers retail hiring opportunities in Canada and the United States. We're a fast-growing company with plenty of opportunities and great benefits within the retail sector. The benefits of working in retail jobs at OSL include;
An employee referral program
Medical, dental, extended health benefits
Flexible work schedules
Real career growth
A paid vacation
If this excites you, don't wait another minute – apply to join our team!
You might also want to check our related posts: