Past generations used to say, "Money makes the world go 'round." This may be truer than ever today. However, the context has definitely changed. Today, Americans spend their money more than they invest it, and much of it is spent in big box stores like Walmart. But consumers are changing their outlook, which is impacting the job descriptions of anyone who works in the industry.
Check out these key retail jobs in 2020. Maybe you have what it takes to excel in this redefined world of retail!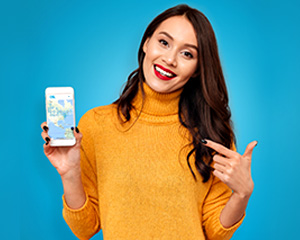 Penny-Pinchers Out, Experience-Seekers In.
The consumer economy used to be focused on the purchase price more than anything else, and low prices drove the market. As the up-and-coming generation of consumers flex their spending power, this is changing. The purchase experience is becoming more important than chasing the ultimate good deal, which shifts the responsibility for the sale from the store, which sets the prices, to its people, who can make or break a sale with the quality of their interactions with customers.
As a result, retailers are now filling retail sales associate jobs with people who are friendly, knowledgeable, and efficient. In the world of tech for instance, sales reps who know their stuff and can create a pleasant experience for the customer will not only get the job but get ahead, perhaps even into other retail careers such as retail management jobs. To borrow another phrase from the past, "We want YOU" to help us create the ultimate experience for the customer.
Level Up with One of These Tech Retail Jobs at OSL
If you're a tech wizard who could talk gadgets all day long, it's time to look for a position where your skills are appreciated. Level up your career with one of these key retail jobs offered at OSL.
Wireless Sales Associate: If you love mobile and have a down-to-earth, friendly sales attitude in your skillset, you'll shine as one of our wireless sales associates. Flaunt your mobile expertise, pitch our multi-carrier platform, and become the go-to person for keeping your customers' mobile lives running smoothly.
Electronics Sales Associate: Are laptops, TVs, and video games more your speed? Help customers find the perfect tech solutions as one of our electronic sales associates. Whether you're helping a middle-aged couple upgrade to the latest Smart TV or advising the younger generation on the best Gaming console, you'll be everyone's favorite tech warrior.
Photo Center Associate: Working in the photo center requires someone with not just technical know-how, but also understands the responsibility of handling someone's cherished memories. Whether or not you have photography experience, if you're tech-savvy and also kind of a sentimentalist, you'll be perfect as a photo center associate.
Launch Your OSL Retail Career Today
So, you've decided a retail career specializing in tech is the right move for you. What now? There are a gazillion places you could apply, or you could look for a company that offers lots of different positions at different stores, all in the tech area of the retail industry. OSL fills retail technology jobs such as those listed above at hundreds of Walmart and Sam's Club stores nationwide.
For your greatest selection of retail stores hiring and your best bet for launching a successful retail tech career, browse OSL's selection of retail associate jobs today!
Related Posts: