The new year is generally a time of commitment to change and a refocusing of goals. For you, that might mean renewing your commitment to your current job and resolving to do better, or it might mean finally seeking a long-needed change and looking for a new job. For a company, it could mean reworking certain policies, or in OSL's case, renewing our commitment to our employees and resolving to be the best managed company possible in the coming year.
Have you made your New Year's resolutions yet? Here's a little glimpse into ours.
In 2020: The Best Managed Company
In the coming year, we're renewing our commitment to our employees, whether they are long-time employees, new hires, or potential talent we just haven't met yet. To be the best managed company in 2020, we resolve to focus on YOU, whoever you are, because the driving force behind our momentum as a company is our people.
What does this mean for us, and for you? Human resource best practices benefit OSL by benefiting you. Simply put, by focusing on being one of the best places to work, we've built (and continue to build) a team of dedicated, loyal, and productive employees.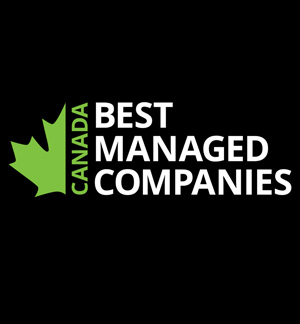 7 Human Resources Best Practices
How are we trying to make ours the best company culture in 2020? Here are 7 commitments we make to our employees.
Solid hiring practices. At OSL, we believe in hiring the right people to do the job. If you are here, it means we believe you will be an asset to your team and our company.
On-the-job training. It's in everyone's best interests that you succeed, yours as well as ours! That's why we make sure you have the training you need to develop your skills and perform well in your position.
Well-managed use of talent. Job duties, work environment, and the chemistry of the team members can contribute to an employee's experiences, both good and bad. Our goal is to find not the right person for the job, but to build teams that work well together, too.
Fair, performance-based pay. We recognize that you are here not only because of your career goals, but also because you have to make a living and be able to pay your bills. We want our employees to feel valued, so we offer pay that is fair, competitive, and reflects the quality of the work you do.
Equal opportunities. Nothing feels better than achieving recognition and opportunities as a direct result of your hard work! We want you to feel good and work hard, so no matter who you are or what your background is, we reward high performers.
Job security. One of the biggest things a company can give their employees is the peace of mind of knowing their job is something they can count on. OSL staffs for some of the best retail companies to work for. With the size, stability, and how long companies like Walmart have been around, you'll never have to worry about job security!
Readily accessible company information. As an employee, you're invested in the company you work for. We recognize your commitment and strive for transparency with our company's information, so that you know you've made a good decision when you took that job with us.
We want to be the best managed company we can be, but more importantly, we want to be the kind of company that YOU would choose to work for in 2020. Ask yourself: What are your career goals for the new year? And how can OSL help?
Related: