Are you someone family and friends come to for advice on electronics and tech? If someone you know wants advice on purchasing electronics or troubleshooting a technical problem, do they ask you? If you are comfortable with tech, an early adopter, and always up to date on the latest and the greatest things to hit the market, you may be perfect for an electronics sales job.
Do you want the kind of job where you interact with people and make a difference in their lives? Of all technology jobs, the sales rep a customer works with can be the most influential factor in the customer's end purchasing decision. Customers trust sales associates to help them spend hundreds, if not thousands, of dollars, educate them on their options, and make them feel good about their decision. The connection is so powerful that customers remember sales reps names and come back for future purchases or troubleshooting.
The relationship with customers is a critical part of electronic sales jobs, but there are other responsibilities to, such as keeping their department fully stocked and presentable, and processing special orders, returns, and exchanges. All of these duties help to support sales and keep the department running smoothly.
Does this sound like the type of job you might be interested in? Keep reading and see if it's time to make a change in your career and start browsing for technology jobs.
What Responsibilities Do Electronic Sales Jobs Include?
In most tech retail jobs, you'll have a variety of responsibilities. Some of it has to do with effectively running the department: maintaining inventory, making sure the department stays fully stocked, and sometimes even moving or packing merchandise. The most important part of the job though is working with the customer: knowing what questions to ask to help guide their purchases, upselling when appropriate, and making sure your customers are happy, whether that is by helping them make the right decisions or by facilitating a return or an exchange.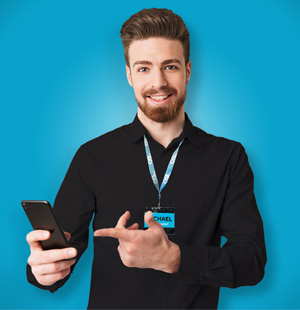 What Skills Do You Need to Have in Tech Retail Jobs?
When working in tech careers, an aptitude for tech is important, but the job is much more than that. It's also a sales job, and it's important that sales reps are comfortable interacting and communicating with customers, both as a salesperson and as a customer service rep. Basic math and money skills to process sales are key. High-level sales skills and customer service skills are essential too, which is why it's important to work for an employer who will train all sales reps who don't already have experience in those areas!
Ready to Make the Switch into Retail Technology Careers?
If working in one of our retail sales technology jobs sounds like a perfect outlet for your tech geekery, it's time to make the switch! Don't worry about it if you are afraid you don't have all the skills mentioned above. If you have an interest and a willingness to learn, we can work with that! OSL careers offer a fast-paced environment, perfect for ambitious retail workers who enjoy working with customers and sharing their knowledge. Browse OSL's website and job listings and fill out an application today!
Related: