Finding a healthy work-life balance is hard for most adults, but it gets especially tough as a parent. The best work-life balance jobs for parents will relieve stress by making it easier to balance family needs alongside career needs. Here are several work-life balance tips for employees who want to feel happier and less stressed as parents.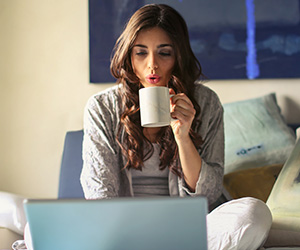 An Impossible Situation
Parenting brings on plenty of challenges, not the least of which is having to blend work schedules with kids' schedules. At a minimum, you're dealing with:
Short school days. Kids are in school for about 7 hours, which leaves little time for work once you factor in the time it takes to commute.
Lots of days off. Between holidays, in-service days, half days, and vacations, schools have far more days off than working adults do. That means either taking time off work or finding childcare coverage on those days, which can be difficult.
Unplanned for sick days. Perhaps the most challenging is when a child is sick, requiring the parent to stay home. Sick days never happen when it's convenient!
Many parents feel a lot of pressure to be more involved with their kids. Lots of parents would love to attend more daytime school events and be with their kids after school. The best work-life balance jobs can make some of those dreams a reality.
Creating the Balance You Want at Home
Parents who successfully find this equilibrium do more than just find the best work-life balance jobs. They also create a home environment that supports their goal of work-life balance as much as possible. Here are a few suggestions.
Work with your partner to make it work. If childcare isn't an option, partners (or other supportive individuals) can stagger their schedules so that one person can be accessible to the kids.
Ask kids to contribute to the household too. Kids can help with household chores, providing extra time for the parents and teaching kids valuable life skills early on.
Make "home time" something you can all enjoy. Family time doesn't always have to be family dinners and board games. Playdates can occupy the kids time and can provide parents with a much-needed opportunity to unwind.
Finding the Balance You Want at Work
Having an inflexible job can cause more stress for a parent. Check out the top companies for work-life balance to see if a change is not only possible, but also the right career move. We have a few suggestions to help you find something that suits you and your family's needs better.
Work part-time. If it's financially plausible for your family, part-time hours often reduce stress by fitting better within the hours when children are in school, leaving more time for family outside of work.
Look for jobs with flexible schedules. Whether you need to be able to work certain hours or work from home on sick days, finding a job that will work with your family's scheduling requirements is important.
Find a family-friendly company. It's no fun to work for a company that doesn't understand when you have to call in or work from home because your kid is sick. The companies with the best work-life balance will understand that sometimes, your family just needs to take priority.
If you're looking for a company that will work with you as a working parent, be sure to check us out! OSL offers some of the best work-life balance jobs because of how much we reduce parenting stress. We offer flexible schedules ranging from part-time to full-time, remote work options, and work events that take place during the workday so that you never have to find childcare coverage to attend. Check out our available positions today!
Related: