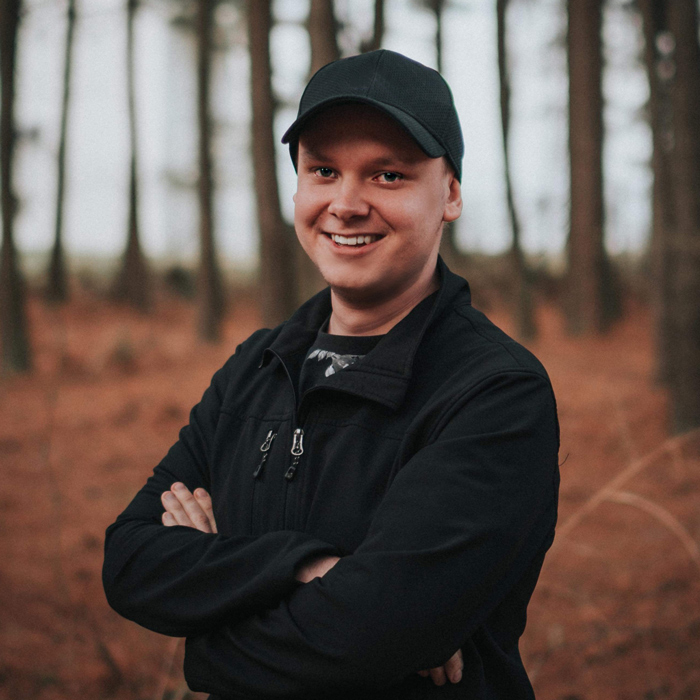 OUR DAY IN THE LIFE SERIES GIVES US A GLIMPSE INTO THE DAY TO DAY OF OUR CORPORATE AND FIELD EMPLOYEES ACROSS NORTH AMERICA. THIS MONTH, WE SPOKE WITH MULTI-UNIT WIRELESS MANAGER RAY FROM UPSTATE NEW YORK OTHERWISE KNOWN AS THE THOUSAND ISLANDS REGION, FOR A SNEAK PEAK INTO WHAT A TYPICAL WORK DAY LOOKS LIKE FOR HIM.
What is the first thing you do when you get into the store?
My morning starts with driving to the store I am scheduled to visit that day. Once I arrive, I walk over to the back office and get signed in. I look at the tablets and ensure to check for any updated pricing and communication changes or promotional updates that I can relay to my team.
From there, I touch base with our store partners to see if there were any early bird customers in the store before the OSL team came in. I do a walk through of the electronics and wireless department to see if there are any demos or fixtures missing and then inform Walmart employees of the current plans and devices we have available
After your morning routine, what does a typical work day look like for you?
The rest of the day begins with a quick chat with my team on the day ahead and then tend to any operational tasks that need to be completed.
Most of the day is really focused on selling and supporting my mobile experts with training and sales. I'll often stand with my mobile experts during a sale to help them through the process and sometimes to help close a deal if they require additional support. I also engage with customers throughout the day, especially when all my experts are busy with other customers, I ensure there's no one left out or waiting to long.
Throughout the day I will walk my team through role play scenarios to ensure they're up to date on pricing, plans and device promotions. We do a pop quiz on our messaging app and who ever gets the answer right first, I'll take that associate out to lunch when I'm in the store! I find this to be a great way for me to motivate my team and show appreciation for the work they do.
Other daily tasks include, regular calls with our carrier partners to ensure the team has the latest updates. I'll also take calls from my other store locations to support any challenges or questions they may have.
How do you end your workday?
I'll wrap up my day by ensuring all customers in the kiosk are taken care of. Then I'll help the team do a clean up of the area and do a walkthrough of the wireless department to ensure things are all in place. We then proceed with our kiosk closing routine, which includes lock up of items and securing contract information.
What are three key skills you need are important to perform your job?
The three skills important to my job are patience, persistence and time management.
What is the most challenging part of your job?
The most challenging part of my job is not being able to be present at each of my stores every day. The three locations I manage are quite spread out, and I wish I could be more available to my staff. Due to the nature of my position, it's important I'm staying on top of each store and having regular touchpoints.
What is the most rewarding part of your job?
The most rewarding part of my job would be the conversations I get to have with customers. It's great to get to know the people in the town, especially since we have such regular customers. When repeat customers come in, I try to get to know them and provide them with personalized service that meets their individual needs.
---
YOU MIGHT ALSO ENJOY
A DAY IN THE LIFE: RYAN MOORE
A DAY IN THE LIFE: ELAINE SUPP
A DAY IN THE LIFE: STUART HOMEWOOD
A DAY IN THE LIFE: GIULIA IANNINO