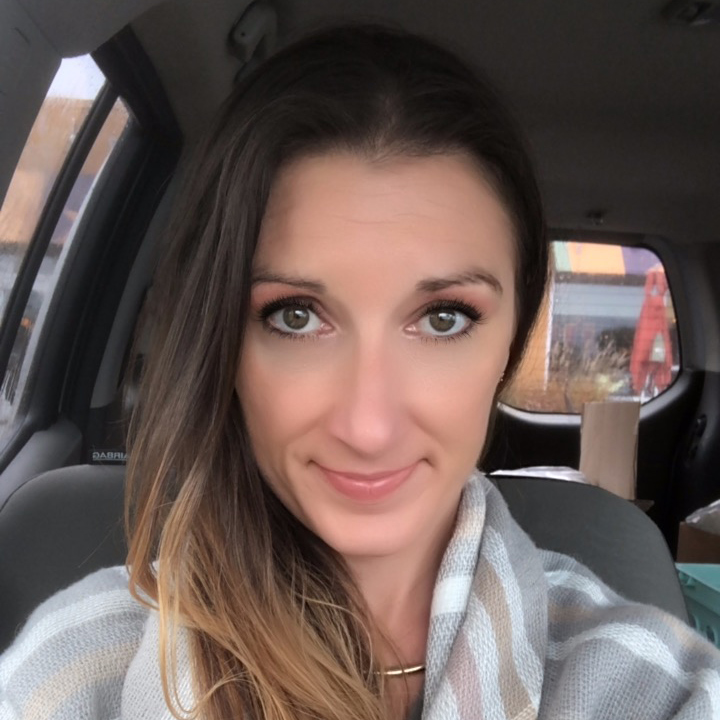 OUR DAY IN THE LIFE SERIES GIVES US A GLIMPSE INTO THE DAY TO DAY OF OUR CORPORATE AND FIELD EMPLOYEES ACROSS NORTH AMERICA. THIS MONTH, WE SPOKE WITH ELAINE SUPP FOR A SNEAK PEAK INTO WHAT A TYPICAL WORK DAY LOOKS LIKE FOR HER AS THE U.S. CENTRAL AND NORTHERN NEW YORK DISTRICT MANAGER.
What does a typical morning look like for you?
I like to start my mornings early, with a coffee in hand. I'll turn on my laptop and start by reviewing any operational items that require my attention. These items include any HR and scheduling tasks along with reviewing resumes if we're hiring, so I can make candidate calls later in the day.
I'll quickly touch base with my Regional Director and then send out a morning email to my team. From there, I'll address any outstanding items from the previous day, and then begin with my list of priorities for the rest of the day.
Take us through what the rest of your day looks like?
The rest of the day usually progresses with conference calls with my team leads and our carrier partners, calling potential candidates and interviews, along with store visits. From there, I'll get on the road to do store visits scheduled for that day.
During store visits, I will check in with the store manager, then head over to see my team lead in the Wireless department. If the department manager is available, I'll chat with them and do a quick check on fixtures, merchandising and inventory, to identify any opportunities. We'll identify any staffing concerns go through potential candidates I have reviewed.
Next, I'll chat with my team lead on coaching forms and do a routine checklist, discussing wins, opportunities and where the team should be focusing their time. I'll review and discuss training and learning materials with the mobile experts and role play with associates to test their knowledge on any carrier plans and devices. If there are challenges, I'll collaborate with the team to develop a plan to address any action items in the store. Additional conference calls and meetings are taken after store visits.
How do you end your work day?
I generally wrap up my day back in front of my laptop. I send a review of store visits to the team leads that I worked with that day and then touch base with my regional director on any pending items, issues or opportunities. I'll follow up on any hiring forms, HR items, respond to emails, and check in with the teams to review the day's sales.
Once stores are wrapped up for the evening, I will recognize any top performing stores and associates on our group chat and discuss any challenges that we may have had and see how I can support. Finally, I usually do another search and source resumes for any open positions still pending and have those prepared for review the next day.
What are three key skills you need are important to perform your job?
The three skills I would not make it through my day without are time management, organization and the ability to be flexible and adapt to the needs of the business.
What is the most challenging thing about your job?
The most challenging part of my job is not being able to be everywhere at once. Not being able to be in every store everyday means prioritizing my time to make the biggest impact. So, open communication with the team is key, to create the same relationship and environment without being physically present.
What is the most rewarding part of your job?
The most rewarding part of my job is seeing my team succeed and grow. Watching them work hard and seeing the results, watching a mobile expert with no wireless experience become a top seller, or seeing my team leads take ownership of their business and come to me with their ideas. It's exciting to see how dedicated the team is and it's really rewarding for me to be a part of it and help support.
Would you like to leave us with any last thoughts?
I'm grateful to be in a position where I'm excited to wake up and start my day with my team. The opportunities we have are amazing and my team is very excited and engaged. It is such an exciting time to be part of the OSL team.
---
YOU MIGHT ALSO ENJOY
A DAY IN THE LIFE: RYAN MOORE
A DAY IN THE LIFE: RAY WALKER
A DAY IN THE LIFE: STUART HOMEWOOD
A DAY IN THE LIFE: GIULIA IANNINO