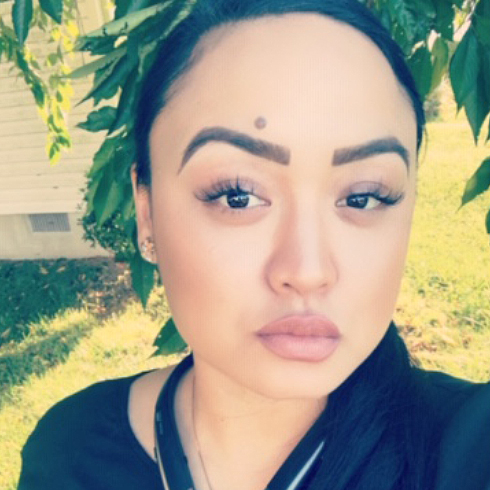 OUR DAY IN THE LIFE SERIES GIVES US A GLIMPSE INTO THE DAY TO DAY OF OUR CORPORATE AND FIELD EMPLOYEES ACROSS NORTH AMERICA. THIS MONTH, WE SPOKE WITH KAPIKA CURETON, FOR A SNEAK PEEK INTO WHAT A TYPICAL WORK DAY LOOKS LIKE FOR HER.
What does a typical morning look like for you?
The first thing I do after getting the family organized and out the door, is log into GroupMe. I'm checking to see what's happening in the 'OSL World' before heading to one of my locations.
At 9 AM, I send out the Sales Scorecard to my team and share my expectations for the day. Then I touch base with my Team Leads to discuss their game plan for the day and check in on the status of their deliverables.
Take us through what the rest of your day looks like?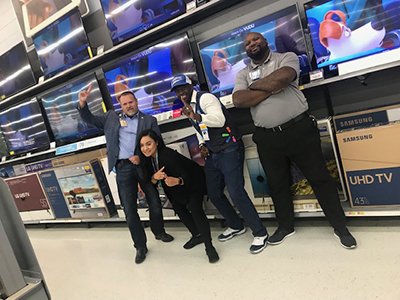 When I get to a location, I greet every Walmart and OSL employee and check-in with the Walmart Manager and Electronics Department. As a courtesy, I let them know how long I will be in the store.
Then I check and see if there are any Wireless clearances in other parts of the store. I usually ask the Store Manager to join me. It's important to work together to foster a successful partnership between Walmart and OSL. When we're done, I walk through the Electronics Department again with my Team Lead and discuss wins and opportunities before conducting some fun role-playing with the team. I enjoy being on the floor, selling side-by-side with the team. It's a great opportunity to teach and inspire my team, and it's also fun!
How do you end your workday?
At the end of the day, I conduct a one-on-one with my Team Lead, go over the tasks that need to be completed and close the conversation with employee recognition. I'll say goodbye to my OSL team and to all Walmart Management and Walmart Employees. I remind them, "We win as a team, and we lose as a team."
I'll then look at all my closing operations for my employees on GroupMe and contact my Team Leads on any opportunities or wins if needed.
What are the three key skills that are important for performing your job?
Having a strong relationship with Walmart Employees, Vendors, Account Managers, and most of ALL OSL Employees.
Have structure, rhythm and communication
Motivate, coach and develop
BONUS – "Be quick to listen and slow to speak!"
What is the most rewarding part of your job?
When my Employees are happy, successful and independent. I also want to be role model for other women. It's important to show that a woman can be successful too. It's possible to live your dream and not have to settle for less! I want to inspire everyone to do better and recognize their self-worth!
What would you say to someone considering a job with OSL?
This company is very supportive. I feel like everyone at OSL really does care about me. My success comes from the support I receive from my family at home, my OSL Family and Walmart. Anyone can be successful if we follow the formula.
Would you like to leave us with any last thoughts?
I feel the only way for anyone to be successful in life is to have a vision. It's important to come up with a game plan and stick to it. To have time management skills, structure, and rhythm. Challenges will always come your way but remember; take a deep breath and find a way to overcome it. Building relationships with the right people can also help you on your path to success. Always ask questions no matter what and treat others like you want to be treated.
I hope this helps you in your path of success! Thank you for the opportunity to share who I am.
---
YOU MIGHT ALSO ENJOY:
A DAY IN THE LIFE: RYAN MOORE
A DAY IN THE LIFE: ELAINE SUPP
A DAY IN THE LIFE: RAY WALKER
A DAY IN THE LIFE: STUART HOMEWOOD
A DAY IN THE LIFE: ELAINE SUPP