Hey there! You are probably wondering who OSL is, and what it has to do with Walmart, or you! Well let's get to the nitty gritty shall we?
Who is OSL?
OSL is a family of enthusiastic and passionate movers and shakers over 5000 strong. What does OSL do? Well, OSL builds brands by connecting them to products that make their lives better. We are customer service experts! Walmart is a client of OSL and this collaboration is aimed at helping their customers purchase consumer technology, like mobile phones and accessories. We specialize in giving consumers real human insights, not sales pitches. We help people find the right tech solution that suites they lifestyle and pocketbook.
Ever wondered what it's like working for OSL at Walmart? It's pretty awesome, but what's in it for you?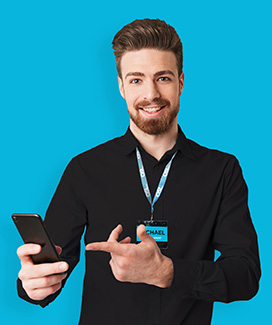 The Perks
T-shaped skills – Broad and deep! Working with a big name like Walmart opens you up to so many more opportunities. You'll gather multiple in-depth skills that you can apply in almost every job market.
Growth opportunities – By working at Walmart, you'll not only have a chance to grow yourself and the company, but you'll also have a chance to work your way through the ranks. Oprah Winfery once said, ''we can't become what we need to be by remaining who we are. ''
Mentorship – the old generation is fading away and we're ushering in young blood. OSL needs future leaders and that's why you'll have an opportunity of being mentored into an OSL leader.
OSL offers best-in-class training. We want you to grow and thrive, so we'll set you up for success. We'll help develop and nurture your skills so you can be the best you can be.
It's all about Tech. You'll get to work with the latest mobile technology…how cool is that?
There is opportunity to acquire new skills – Working with OSL gives opportunities for people to think on their feet and learn new skills. Skills to solve problems in unique ways.
Empowerment opportunities – Working with OSL, you'll be empowered to give your best. You'll have opportunities to connect and network with tech industry leaders through their field, retail and digital interactions.
Family –When you work at OSL, you will quickly realize that we're one big family. You'll experience an award winning culture.
Open yourself to new challenges –We don't grow in a stagnant state, we grow when we're challenged. At OSL you'll face challenges that will require you to think critically, to think outside the box in order for you to address them. But don't sweat it, with the right attitude anything's possible!
Fair and equal treatment of all employees – At OSL, we value respect and integrity. We are inclusive and diverse. We foster a safe place for our employees.
Let's get together!
If you're growth oriented and are looking for something fresh, this deal is definitely for you! For more information about employment opportunities or to start your application process, visit our career page today. We look forward to welcoming you to the #OSLFamily.
Related Posts: